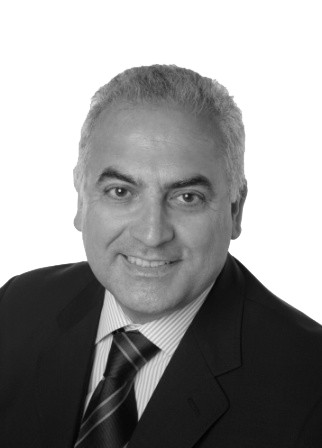 Bruno Bertucci
Graduated in Law with Honors, University of Trieste
Diploma of Specialization in Labor Law & Business Administration, University of Trieste.

Regular lecturer in the field of Aviation Law (1997-2004) at:
The University of Modena, Italy –  Master in Aviation Law
Doctorate in Marine and Aviation Law
The Universities of Trieste, Udine, Bologna, Modena, Roma and Messina, Italy
Authored a number of articles and booklets on the subject of Aviation Law. All articles were published in various International publications and books.
"Mudara" Certified Professional Director, MUDARA Institute of Directors, DIFC, Dubai (January 2011 to date)
IIS - International Insurance Society (2010 to date), Member
EIA  - Emirates Insurance Association , Member of the High Technical Committee (2010 – 2011)
Chairman of the Life & Medical Technical Committee EIA - Emirates Insurance Association (2010-2012)
IUAI - International Union of Aviation Insurers, Chairman of the Legal & Claims SG of (2005-2006)
IUAI - International Union of Aviation Insurers, Member of the Legal & Claims SG of (1995-2007).
Air Law Committee and Commission on Transports of the ICC, in Paris (1992-2004)
ABA – American Bar Association, International Associate (1993 to date)
Bruno Bertucci has 26 years of experience in Insurance & Reinsurance of which the last 5 were in Dubai, 8 in London (1998-2007), and 13 (1986-1998) in Trieste, Italy.

He is the founding shareholder and Managing Partner of B&F Partners together with Fabio  Zucchelli.
In January 2012 he joined the Board of UIB (DIFC) Ltd. as a Non-Executive Director.
He was appointed General Manager & SEO of the Generali Middle East Regional Office at the DIFC on the 1st September 2007. Joined Generali on the 20th October 1986 and worked at the Trieste HO from October 1986 to May 1998 and at the London Branch from June 1998 to August 2007 holding various technical and managerial positions. He left Assicurazioni Generali S.p.A. on the 31st December 2011 after 25 years of service.
Before joining Generali he completed his bar practice at a law firm in Italy after attending the Accademia Navale di Livorno and serving as Lieutenant in the Italian Navy (1984 -1986).
MENA Region Experience

In his most recent role at Generali, Bruno was:

The General Manager & Senior Executive Officer of the Generali Middle East Regional Office at the DIFC.
The COO for the MENA Region (area of responsibility: Kingdom of Saudi Arabia, U.A.E., Bahrain, Qatar, Kuwait, Oman, Jordan, Lebanon, Syria, Yemen, Egypt, Libya, Sudan, Algeria, Morocco and Kenya).
As General Manager and SEO of the regional office, Bruno successfully developed a profitable reinsurance portfolio throughout the MENA Region and established excellent business relationships with the top management of  the most important insurance companies in the Region and with the regional and international reinsurance  brokers.
In 2010, he was appointed Member of the High Technical Committee and Chairman of the Life & Healthcare Technical Sub Committee of the Emirates Insurance Association.
International Experience

During his tenure at the Generali HO in Trieste, Italy (1986 - 1998), Bruno travelled regularly to the UK, United States, France, Germany, Switzerland, Sweden, Hungary, Spain, Portugal and Mexico. Was involved in the legal & claims handling of a number of high profile aviation accidents as well as space satellite failures. Was directly involved in high profile litigation, arbitration and mediation in the field of aviation and space products liability.
Successfully engaged in the very first arbitration in the space insurance market between satellite operators' insurers and the manufacturers' insurers. Negotiated contracts for the repair of wide bodied aircraft with McDonnell Douglas, Boeing, Lufthansa, Alitalia and Malev.
During his 25 years with Generali, Bruno was invited to speak at many international conferences and seminars both in Europe and in the United States. He developed a thorough knowledge and experience in the field of insurance and reinsurance along with an extensive network of contacts in the international market.